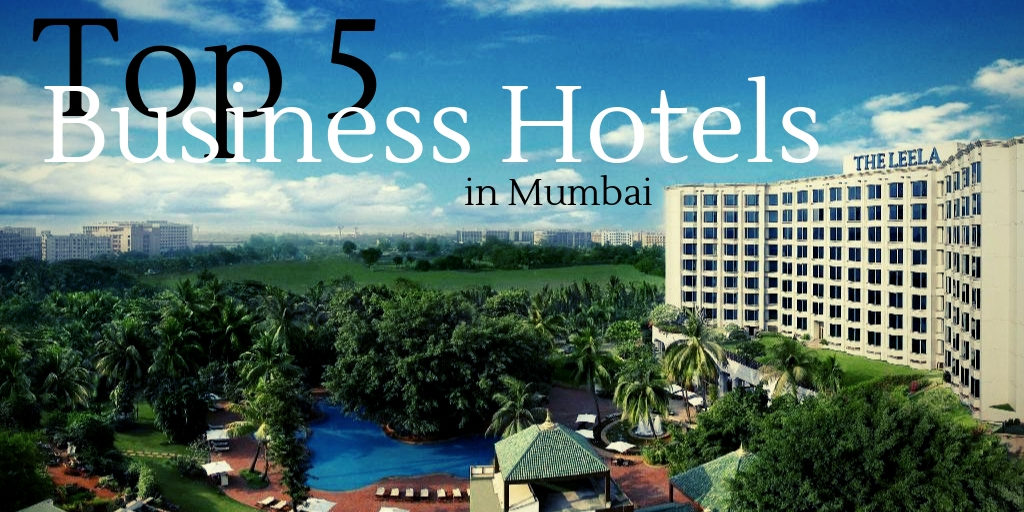 Mumbai is the financial capital of India. As the economy of India has expanded over the years, happening cities such asMumbai have seen a tremendous rise in business. Companies from around the world have interest in working in India with their offices in various parts of the country. Mumbai being the financial capital has taken a huge leap to accommodate these companies with business hotels and exclusive facilities. We bring you the list of top 5 Mumbai business hotels and their exclusive facilities.
1. Taj Mahal Tower, Mumbai
The Taj Mahal Tower in Mumbai offers extensive and exclusive services to corporate offices for various functions and events. With a plethora of options of conference rooms, the hotel makes an ideal place for business meetings and functions. From a small meeting room to massive banquet halls for office parties and gatherings, Taj Mahal Tower makes a great host for such business events. Taj Mahal Tower welcomes these guests at its plush suites and rooms with a complimentary bottle of wine, fruit basket, a welcome drink, daily buffet breakfast at the sea lounge along withmany more amenities.
2. The Leela, Mumbai
The Leela is a renowned luxury hotel chain that has been offering the hospitality of international standards. The spacious rooms, delicious breakfast, high-speed internet access, and complimentary transportfrom airport and back, Leela makes a preferred hotel for business meetings and conferences. The guests can enjoy the exclusive services such as a gymnasium with the guidance of a fitness supervisor, spas, complimentary newspaper delivered to the room and many more. Due to its unmatched hospitality and amazing ambience, Leela has been applauded as one of the finest Mumbai business hotels.
3. Grand Hyatt, Mumbai
With exquisite ambience and luxurious suites, Grand Hyatt stands as one of the magnificent Mumbai hotels. The aesthetically created suites with gorgeous atmosphere, delightful cuisine, complimentary Wi-Fi, 24-hour room service, laundry service, concierge and many more amenities make the stay refreshing.
4. Courtyard by Marriot Mumbai International Airport
The Courtyard by Marriot is the nearest business hotel to Mumbai International Airport. Equipped with 12 exquisite suites, Courtyard also has12 meeting rooms for business conferences and meetings. The hoteloffers its guests, complimentary Wi-Fi, on-site parking, luscious food with open kitchen, grab-n-go breakfast, Foreign exchange facility, 24-hour room service, incoming and outgoing fax service, overnight delivery pick-up, and many more amenities. Being close to the international airport, it has become a prime destination for business meetings and functions in Mumbai.
5. Hilton Mumbai International Airport
Another resort near Mumbai International Airport has gained its status,asa prominent business hotel is Hilton. The multilingual staff is prompt and availablewith round-the-clock room service. Along with that, the 24-business facilities have attracted lots of companies from Mumbai for conferences and business functions. The hotel offers you concierge service, high-speed internet access, superb suites. Hilton is a perfect choice in business hotel category. These fabulous hotels tick all the boxes of a perfect business hotel. All of them have excellent amenities that suitable for conferences and business guests.
References
https://taj.tajhotels.com/en-in/taj-mahal-tower-mumbai/rooms-and-suites/
https://www.theleela.com/en_us/hotels-in-mumbai/the-leela-mumbai-hotel/offers/offer-detail/business-offer/
https://www.hyatt.com/en-US/hotel/india/grand-hyatt-mumbai/mumgh
https://www.marriott.com/search/findHotels.mi
https://www.hotelsone.com/mumbai-hotels-in/hilton-mumbai-international-airport.html?as=g&aid=9837164798&dsti=169568&dstt=8&akw=hilton%20mumbai%20international%20airport&asrc=Search&ast=&gclid=CjwKCAiAlvnfBRA1EiwAVOEgfMg9TK9_3qkDaB9fn53papyLcP-UX4B1NnY2t5qJCLU5Y88Z_w06ihoCTlcQAvD_BwE
Related Posts